A popular argument against the "buy and hold" strategy is to point out the S&P 500 index in March 2013 ended up at the same level it was 13 years earlier.
However
1. Index returns exclude reinvested dividends.
2. The argument ignores profits when you dollar-cost-average.
Stick to a good process.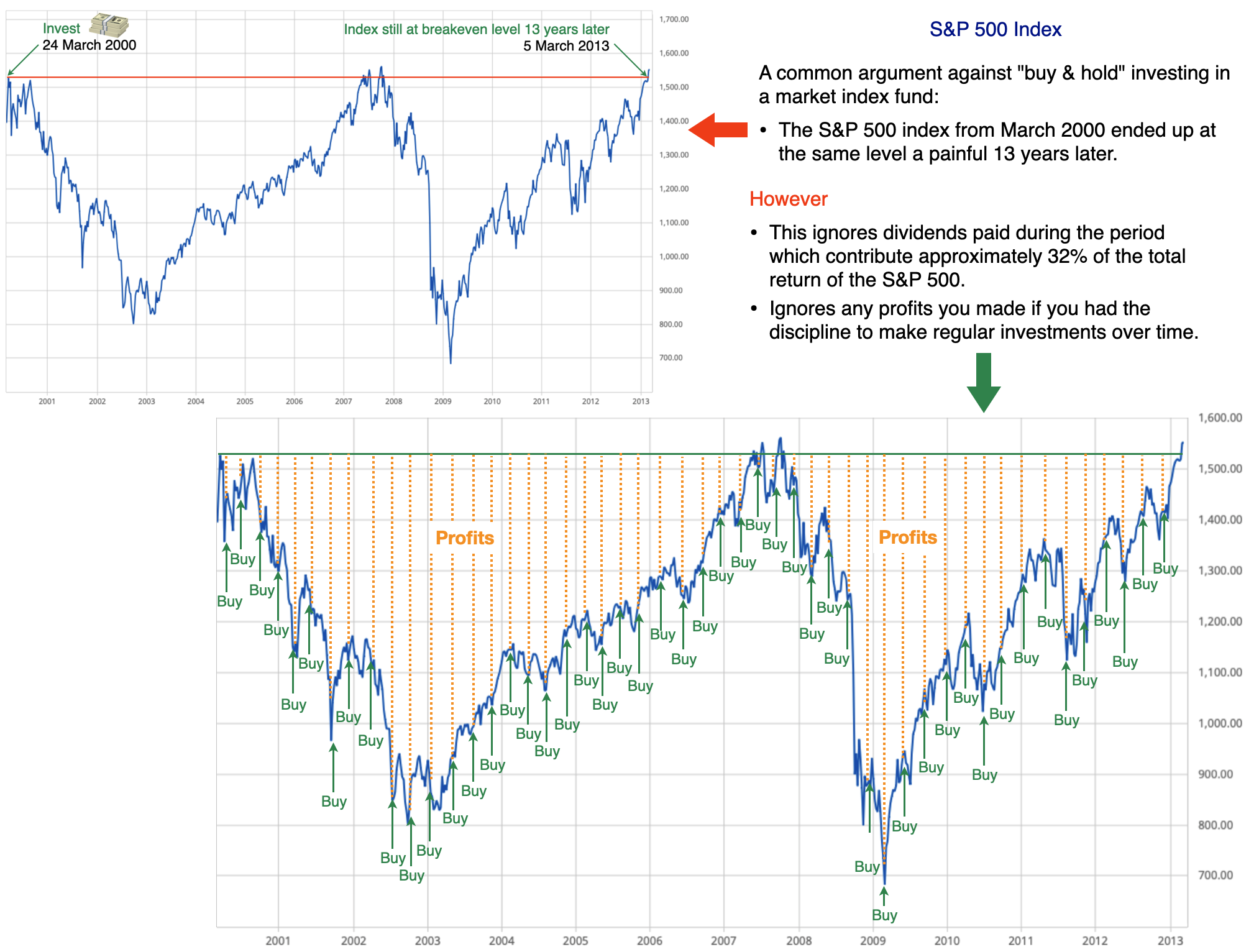 05:38 AM - Dec 05, 2023