🚨 Brace yourselves 🚨 New episode of The Professional Left Podcast is here - "Thinking the Unthinkable." Join us for an unrehearsed conversation where we discuss what happens if Trump wins. This episode is not for the faint-hearted.
https://www.buzzsprout.com...
buzzsprout.com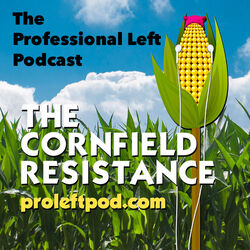 Ep 759 Thinking the Unthinkable
An unscripted and unrehearsed conversation, recorded at our dining room table on an iPhone.  Driftglass:  "Tuesday night I was feeling a little doomed, and my wife asked me what was wrong and I told her that at that moment I was doing some serious thinking about what to do in ..
06:23 PM - Nov 22, 2023