Tried to make a victory and got a colossal failure.
t.me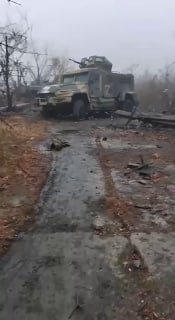 Telegram: Contact @United24media
Destroyed column of Russian armored vehicles near Avdiivka In order to show Putin's electorate at least some successes at the front, the Russian military command threw all its forces into capturing Avdiivka: massive attacks, grinder assaults. The inevitable consequence is piles of scrap metal and ..
09:14 PM - Dec 01, 2023