FLORIDA VOTERS!!! HELP US PUT ABORTION ON THE BALLOT!
You can download the petition at the site below, which also includes instructions on where to send it or drop it off once completed!
https://missinformational....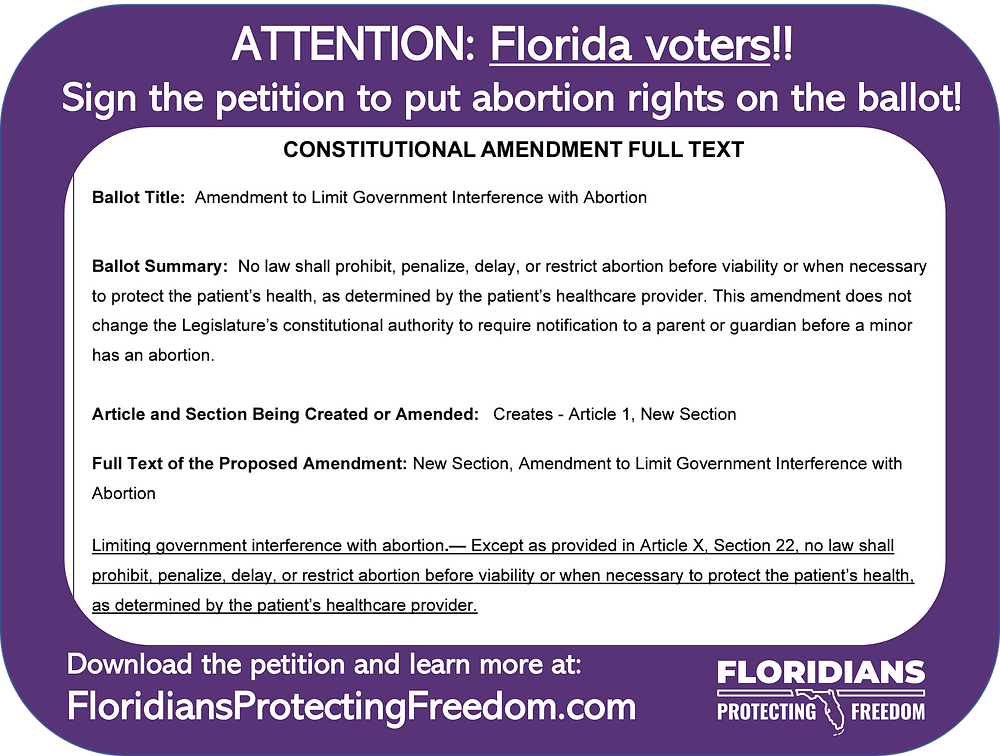 ATTN: Florida Voters!
The petition to put women's healthcare on the ballot is now online, and can be completed by any registered Florida voter. You can either mail your completed and signed petition to the address below, or drop it off in person at one of the locations open near you. Download, print, complete (be sure to..
02:50 PM - May 11, 2023