My essay "Stalking the Wild Hitch Hiker," detailing various encounters with Douglas Adams, has been published. I'm proud the 30 footnotes are longer than the article.
https://tinyurl.com/yckxju...
10:34 AM - Aug 09, 2023
On Sunday, following a Cubs victory at Wrigley Field, my daughter and her boyfriend got to walk out on the field where he proposed to her. Looks like a wedding next year.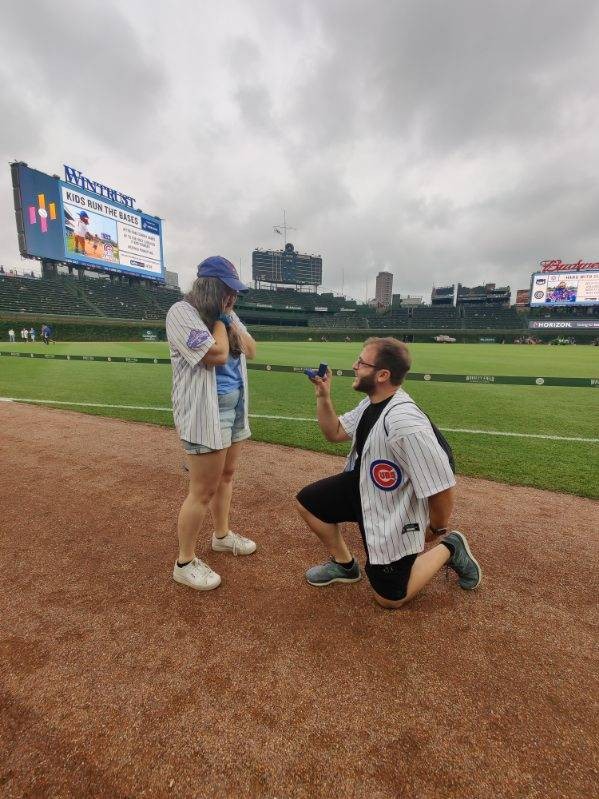 04:40 PM - Aug 08, 2023
02:17 PM - Jul 06, 2023