Updated my web site today. Easier to find my books (both free and for sale.) Sexy dark mode follows your device preferences.
https://waxphilosophic.sdf...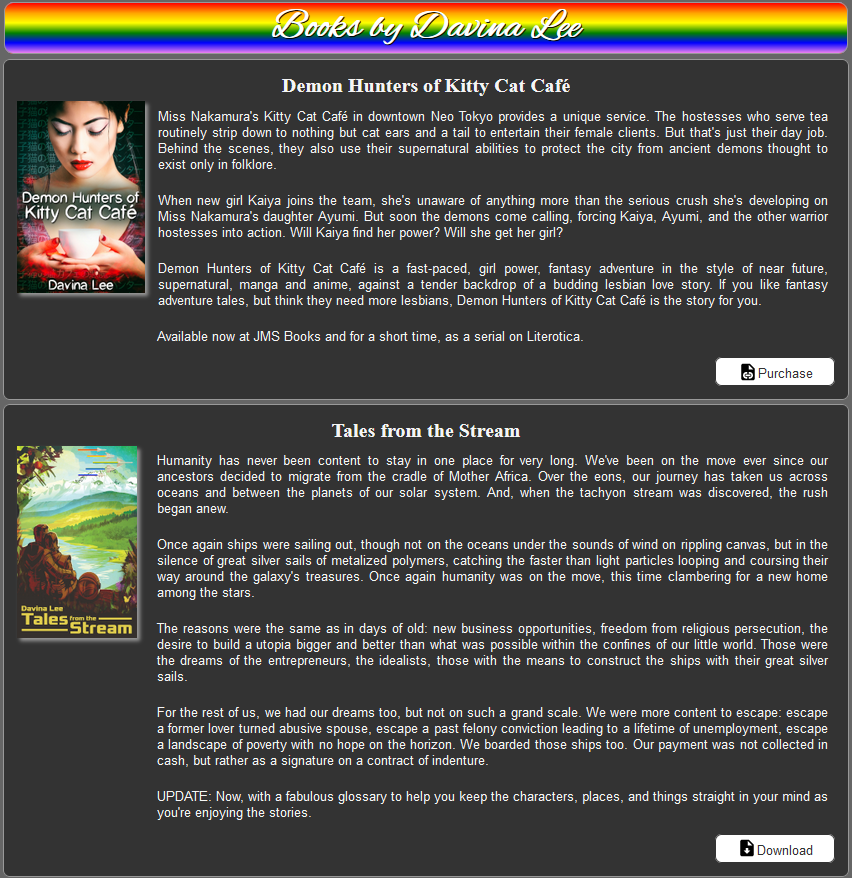 10:22 PM - Jul 04, 2023
Tales From The Stream piqued my interest, I start there, especially if it's free!
10:28 PM - Jul 04, 2023
I'll look up your books tonight, probably starting with a free one. I'm looking to expand my reading tastes from the hard scifi/horro/technothriller genres I read exclusively. I've never read romance, but I'm open to giving it a try 👍
10:26 PM - Jul 04, 2023
Tales from the Stream is sci-fi. Lesbian space pirates! Give it a shot.
10:29 PM - Jul 04, 2023