#DailyPictureTheme
#useful
empty yogurt cups
A coworker & I assembled my collection of empty cups. Do you see the 2 butterflies?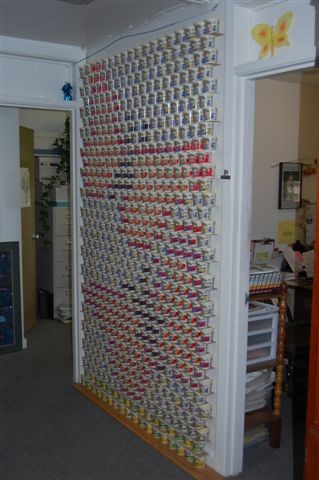 03:23 PM - May 23, 2023
That's so cool! Makes me want to know how much yogurt do you eat per day? How long did it take to get enough cups? How did you come up with the idea to make a picture out of yogurt cups? 👍🏾😊
03:45 AM - May 24, 2023
We had about 425 cups. I was eating 2 cups/day, every day, at that time. We put it up in 2008. Butterflies were a prominent feature in the days before & after my mother-in-law's death. The cup sculpture was a tribute to her. My friend used graph paper to create the pattern. Thanks for asking.🙂
10:57 PM - May 25, 2023
Holy crap that is creative!
07:56 PM - May 23, 2023